Historical background about Chemistry Department of Vasyl Stefanyk Precarpathian National University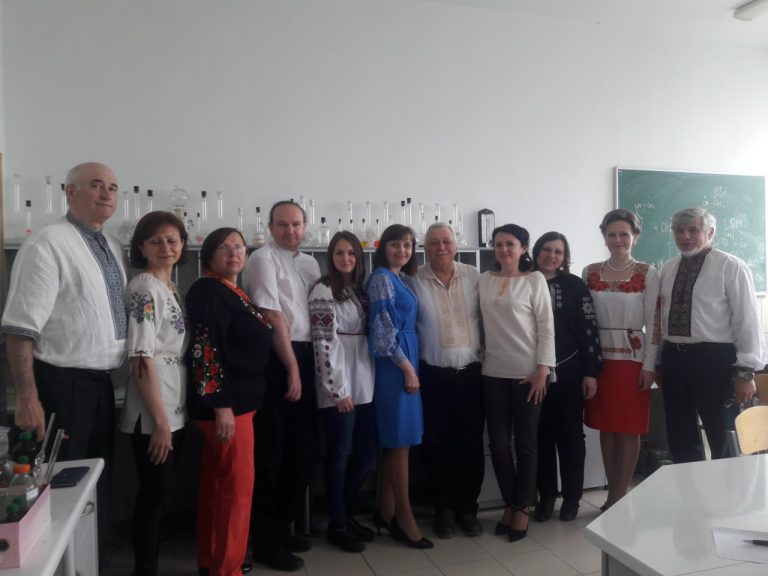 The Department of Chemistry was established on August 30, 1994. Taking into account the fact that the chemical industry of the region is concentrated in Kalush, where 11 chemical enterprises are located, the department was placed at Kalush Polytechnic College.
Since September 2008, the head of the department is Professor Myronyuk I.F.
On September 1, 2010, by the  rector's order, chemistry department  was transferred from the Kalush Polytechnic College to the Institute of Natural Sciences, Galytska st, 201, Ivano-Frankivsk.
Chemistry Department of  Vasyl Stefanyk Precarpathian National University  is well known for its high scientific achievements. Scientific school of chemical materials science of professor Ivan Myronyuk was founded in the middle of 90s of the XXth century and conducts research in surface chemistry and nanotechnology. Representatives of the scientific school are involved in a wide range of scientific materials science problems related to nanotechnology, adsorption technologies, photochemical reactions, chemical materials science, electrochemical research, etc. A number of methods for studying the physical and chemical properties of nanomaterials based on metal oxides and magnetic ferrites have been developed. As a result, textbooks, manuals, patents and hundreds of scientific and methodical papers were written.
Research areas of  Professor Myronyuk Scientific School:
creation of new titanium-containing sorbents for extraction of heavy metal ions from the aqueous medium;
creation of composite building materials based on;
cement and modified thermal power plant removal ash;
research of metal oxide magnetically controlled nanostructures for ecological and biomedical applications;
investigation of nanosized photocatalysts based on doped titanium dioxide;
structural and electrochemical properties of electrode composite materials based on carbon.
The achievements of the scientific school are widely used in research work of teachers, PhD students, students and are regularly covered in foreign and Ukrainian publications.
Teachers of the department cooperate with the leading Ukrainian and world scientific centers:
Institute of Surface Chemistry of NASU (Kyiv);
Uniwersytet Jagielloński (The Republic of Poland);
Technologiczno-Przyrodniczy im. Jana i Jędrzeja Śniadeckich w Bydgoszczy (The Republic of Poland);
Alexander Dubček University of Trenčín (Slovak Republic);
Politechnika Rzeszowska im. Ignacego Łukasiewicza (The Republic of Poland)
Institute of Soil Fertilizer and Environment Resources Heilongjiang Academy of Agricultural Sciences (China)
Bahrain University (Kingdom of Bahrain)
Instytutu Biopolimerów i Włókien Chemicznych w Lodzi (The Republic of Poland)